The library was founded on February 4, 1976. The library fund, more than 25 thousand units, consists of the main basic fund of the National Library of the Academy of Sciences of the Republic of Kazakhstan, periodical soil, environmental and agrochemical literature, a fund of dissertations and author's abstracts, reference, encyclopedic materials of the USSR, Soviet Kazakhstan and the Republic of Kazakhstan.
The fund contains rare, valuable scientific books on natural science, as well as classical soil literature, works of the scientists and researchers of the early period of the XIX-XX centuries, donated to the Institute by A.I. Bezsonov and U.U.Uspanov, V.M.Borovsky, K.Sh. Faizov, V.M. Kan and A.S. Saparov.
The library fund contains fundamental scientific works: Soils of the Kazakh SSR - 16 volumes, Soil fertility of Kazakhstan - 7 volumes, Proceedings of the Institute of Soil Science of the AS of the Kazakh SSR - 21 volumes, scientific journals on soil science, agrochemistry, ecology, etc., as well as journals of republican scientific publishing houses for over 70 years.
The Institute is converting the library collection into digital and electronic format, i.e. transfer of books, magazines and other documents on hard carriers into electronic form in order to preserve the originals and improve the quality of user service.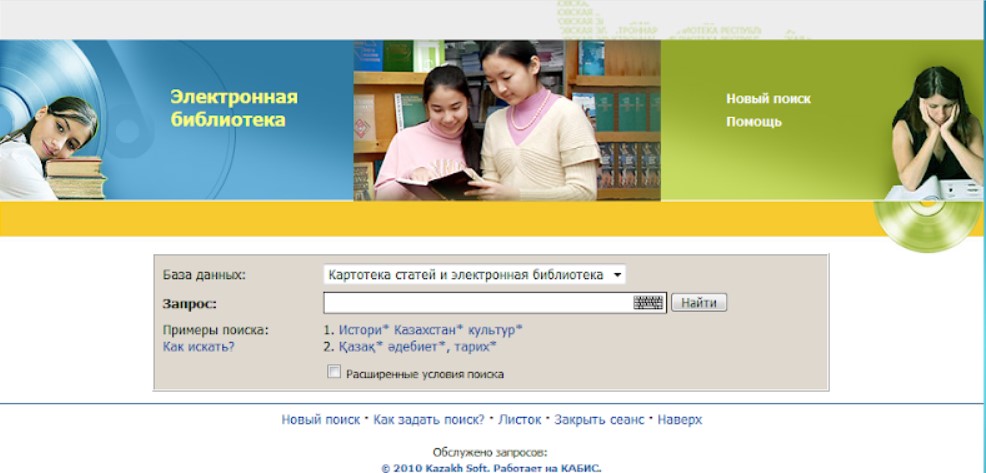 There is one reading room in the scientific library.
The library serves the researchers, university students: on weekdays: Monday - Friday from 9.30 to 17.30; break from 13.00 to 14.00
Saturday, Sunday - day off
Last working day of the month - sanitary day